There is an abundance of sportsbooks sites operating in Canada that offer numerous betting options for practically any sport you can imagine. Fishing for the safest, most reliable online betting site is often time-consuming and exhausting, to say the least.
Lifting the ban on online betting led to the rise of sports betting sites. However, does it necessarily mean that all of them are worth visiting? Rookies keep wondering what makes a sportsbook safe and legit, a question everyone should impose, really.
To save you time and spare you from endless research, we've gathered some valuable info on the safest sportsbooks in Canada, as well as the criteria for determining one.
Read on to acquire the necessary knowledge.
The Safest Sportsbooks/Bookmakers For 2021
Looking for the finest online sports betting sites in Canada? For those who are interested in finding the best sportsbook for esports wagering, you've come to the right place.
To help you make an informed decision, we will narrow down the choice for you. We've searched the internet to provide you with all the essential info on making a distinction between top sportsbooks and weeing out those you should avoid.
Before you can say 'Yes, this sportsbook is the right one for me,' you need to be aware of many factors that come into play. It's critical to practice responsible gambling while placing wagers over the internet. Actually, it should be the top consideration when deciding which sportsbook to use. You need to ask yourself: 'Are my personal information and funds safe with this sportsbook?' and 'Can this sportsbook provide a secure and exciting playing experience for me?.' If the answer is yes, and the best sports betting site can provide this to you, then you are one of the lucky players who've found the right Canadian sportsbook for them.
There are a variety of activities that go under the umbrella term "responsible gambling." But the primary focus is to ensure that you are not spending your money carelessly. For that matter, the safest online sports betting sites are keeping tabs on a player's finances, expenditures, and wagering.
Below we will go through all the important things we are looking for in any online sportsbook when deciding if it deserves a place on our safe list or not, apart from responsible gambling.
How We Decide If A Sportsbook Is Safe
Saboteurs of sporting events don't work with gullible people. They put forth a lot of work to pull off a convincing scam. Consequently, we will reveal how we decide if certain sportsbooks or mobile sports betting apps are worth betting options.
It Must Have A Valid Gaming License
If you want to make sure that the online betting site is reliable and legit, look for a valid gaming license like UK Gambling Commission, Malta Gaming Authority, or Curacao eGaming. It's a badge of honour for the companies who must receive this license, and they will proudly show it on their platform. But this is not the rule; many others have their license placed in the terms and conditions section.
It Must Offer Fast, Reliable Payouts
Fast and reliable payouts are our top priority when choosing if the best sports betting sites are safe. When it comes to processing wins, several online betting sites required their patrons to hold out for a minimum of three days before their money was released to them. Waiting a few more days isn't the best option. Instant payments like eWallets are becoming more and more popular in order for the sport betting sites not to lose their loyal zealots.
It Must Run On A Secure, Encrypted Connection
Every online sports betting site must run on an encrypted connection. As a gambler, you always need to check if the sports betting sites you have on your waiting list begin with https://. If they are, the site is protected by an SSL certificate and uses an encrypted connection, making it impossible for hackers to obtain financial or personal data through the connection.
It Must Offer Games From Reputable Software Providers
Some of the best sports betting sites are also online casinos that provide the best betting options. Safe betting sites must offer casino games from the greatest software providers such as NetEnt, Microgaming, Red Tiger Gaming, Big Time Gaming, and many more. If you come across these names, along with many other popular ones, you can be utterly sure that you are protected. If you don't recognize some of them, dig deeper, see if they are looking for verification processes.
It Must Have An Established History & Solid Base Of Players/Bettors
To bet online, the more experienced a betting site is, the better. It's a sure bet if it's been around for decades. On top of that, new betting sites pop up all the time, and the vast majority of them are safe. When this occurs, we take a close look at the company's executive team and board of directors. You won't find a brand-new site, owned by a startup with no prior expertise or reputation on our suggested list. Therefore only a few recent sportsbooks make the cut, and they're few and far between.
Tips For Choosing A Sportsbook
It's just as crucial to choose the correct sportsbook as it is to make certain bets that you pick. As you'll see in this article, we'll take you step by step through the process of selecting the finest virtual sportsbook.
To begin, choose a sportsbook where you'll place your sports bets. You need to be well aware that you shouldn't just choose the first sportsbook that appears when you do a Google search.
A broad concept of what you want and expect from your online sports betting experience is necessary. Finding the ideal online sportsbook becomes much easier once you know what you want to get out of it. Make sure they are all convenient, user-friendly, and available on your mobile device.
Once you've narrowed down your options, it's time to identify your deal-breakers and must-haves. These are the things you can't live without, even if you don't want them. Knowing this will allow you to eliminate sportsbooks that don't meet your standards rapidly. Maybe you just want to place a bet on some college sports like college basketball or college football game; therefore, some sportsbooks are of no use for you.
It's time to narrow down the pool of possible candidates now that you know exactly what you're searching for. Make a list, click around, make tests, but never deposit before you ensure that none of them infringe on any of your ground rules. If this is the case, remove them from consideration.
What sports do they give activity on? That's one of the first questions you'll have for an online sportsbook. Major league sports like the NBA, NFL, and NHL have extensive coverage at almost every sportsbook. Canadian gamblers always make sure their chosen sportsbook offers cricket betting too. Search through the betting types, while the majority of sites will provide money lines, spreads, and totals, not all sites will provide prop bets.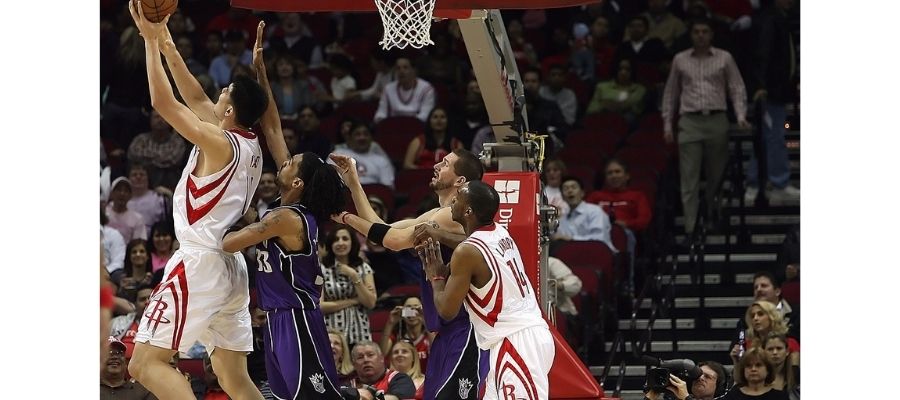 Another crucial factor is the payment options; the best sportsbooks should offer a great variety of payment methods to fund their account or withdraw their winnings. It doesn't matter how many ways a sportsbook offers to deposit money into your account if just one of them works for you.
The Safest Sports Betting Sites For 2021
If you don't know where to begin, go no further than the online betting sites listed below. Once you read the reviews, it's up to you to make the wisest decision and start placing your bets.
Betway
The BetWay Sportsbook and Casino debuted in 2006, joining a competitive market that was fighting for Canadian bettors' dollars. The BetWay Group, which launched this Canadian-friendly wagering website, also provides betting platforms for Horse Racing, Poker, and Bingo. The BetWay Group also has licenses in the UK, Malta, and other countries.
eCOGRA-accredited Canadian sportsbook is affiliated with numerous major professional sports organizations, including the West Ham United Football Club in the English football league, as well as various other notable athletes. BetWay caters to and respects Canadian handicappers by offering a comprehensive selection of North American and International sports events.
SportsInteraction
Kahnawake Gaming Commission and Jersey Commission authorize this online wagering legend. This pioneer in Canadian legal online sports betting has weathered the test of time, having joined the wild rush to establish an online presence in 1997. SIA is a one-stop top gambling hotspot, open 24 hours a day, seven days a week, offering sports, casino, poker, and horse betting activities.
More than two decades have passed since SportsInteraction first entered the online sports wagering market. When it comes to protecting its customers, SIA uses the best security methods available, and its website is pretty easy and straightforward to use. SIA's "one-wallet" account system gives bettors rapid access to all of SIA's exciting platforms, including Interac e-Transfer.
PowerPlay Sports
PowerPlay Sportsbook and Casino is a newcomer to the world of online gaming. Deck Entertainment B.V. manages the venue. The headquarters of PowerPlay may be found on the Dutch Caribbean island of Curacao, near the city of Willemstad. PowerPlay has attracted Canadian bettors across all North American sports, as well as soccer, tennis, and mixed martial arts.
Even though PowerPlay was mostly unknown to Canadian gamblers only a few months ago, it has swiftly established itself as a dependable sportsbook that accepts more Canadian-friendly payment options than many other bookmakers. This sportsbook is becoming more and more appealing to its customers as it makes significant investments in the areas of customer service.
Bodog
Precise, brusque, and simple navigation across all of Bodog's offerings provides for a professional first impression. Bodog Live allows customers to wager on a variety of sports while they really see the action unfold in real-time. Customers of Bodog may also make use of a 24-hour customer care department. It's easy to get your best sports betting account back on track if anything goes wrong.
In addition to odds, futures, and propositions, Bodog's sportsbook offers a lot of information for gamblers, including free statistical analysis in its matchup and preview segments. You may also engage in live betting on major sports leagues like football, baseball, cricket, ice hockey, and basketball, which allows you to bet on every play as it happens.
Bet99
Canadian online sports bettors now have a new and powerful competitor in the form of Bet99. BQC Consulting owns and operates Bet99, a newcomer to the world of online sports betting. With its lucrative deposit sportsbook bonus and risk-free bets, a wide range of sports markets, and licenses and certifications from the Kahnawake Gaming Commission and Gaming Labs International, the new sportsbook seems to have everything a professional sportsbook should have.
Bet99 caters to Canadians by providing a wide range of deposit options. The site's safe systems allow players to utilize credit cards, credit cards, and Instadebit without fear. However, Bet99's sportsbook already seems to be reputable despite its lack of presence in the online sporting events betting market.
Spin Sports
When it comes to the fast-paced sportsbook betting sector, Spin Sports is a rising star. Spin Sports was originally launched in 2001 as an online casino, and has been certified by the industry fair play regulator eCOGRA, and is licensed and controlled by the Quebec-based Kahnawake Gaming Commission with servers situated in Malta.
As a result, the company has extensive online expertise on its side. Microgaming-powered slot activity has made Spin Palace Canada a well-known Casino. Spin Sports is a favoured gaming site because of its innovative gaming platforms, safe and secure banking, and round-the-clock customer assistance.
CSB recommends Spin Sports because of its easy signup process, straightforward live sports action, and extensive range of player bonuses.
Blacklisted Sportsbooks
Now that you are familiarised with everything there is to know about the safest bookmakers, it's fair to provide you with some info about the Canadian betting sites to avoid, and also include some of the sportsbooks on our do-not-play list. Some have gone bankrupt, others have failed to pay out winning bettors, while yet others have been shown to be outright scams. These are just a few of the Canadian bookmakers to steer clear of.
TopBet – This sportsbook was formerly regarded as one of the greatest, but when payments slowed down in the summer of 2016, it started to fall apart. Some payouts took three to six months to arrive. The worst part is that falsehoods, scams, trickery, and blatant fraud were all used by the firm to steal money from gamblers.
SBG – Founded in 1998, from the outset, the corporation was involved in dubious business practices, therefore independent investigations of the company's wrongdoing followed by many customer complaints, quickly revealed the problems.
Superbook – Punters were duped by Superbook which advertised an attractive bonus, and an eye-catching website to entice them, but the incentives were never materialized. All of the agreements were only made in writing, but no money was ever exchanged. Large balances accounts were never paid out.
PWR.Bet – Players' criticisms may be found in a slew of internet forums and blogs. This is another sportsbook that never sent a dollar to the player's accounts as promised, and there have been no responses from the operator.
Some Of The Risks Associated With Online Betting
People with gambling issues may find it particularly difficult to resist the allure and devastation of internet gambling, especially in light of the COVID-19 disaster because everyone can access these online betting sites without any issues. Online gambling sites are constantly open, punters can gamble night and day.
With live betting in brick-and-mortar sportsbooks, players can socialize, which is impossible with online sportsbooks. Furthermore, it may be simple to hide how frequently and where you gamble if you have a gambling issue.
Personal information such as banking account details may be at risk if the sports betting site is unregulated. Other third parties may also have access to your contact information for the purpose of marketing gaming sites and bet credits offers.
Experiencing significant losses might have a detrimental influence on credit ratings. Using a credit card expedites the process of placing bets and reporting winnings and losses. Players swap or load money onto registered loyalty cards while visiting a casino. As a result, it's much simpler to lose track of how much money you've spent using a credit card.
Tips For Choosing Online Betting Sites
In addition to telling you how we choose the safest virtual sportsbooks in Canada, we will also provide you with some pointers on how you can choose a reliable sportsbook for your best sports betting site risk-free experience, and avoid those who are not worthy of your time and money.
A new punter's first port of call should be to determine how long the sportsbook has been in business. In general, although there are no exceptions to the norm, the longer the legal sports betting site has been on the business market, the more dependable it is.
The outlook of the site should also play a crucial role in the decision. Avoid shady URLs or sloppy language sites. Be on the lookout for telltale signals that you've stumbled into a fraudulent website. Issues like broken icons and graphics that won't load properly can be a huge red flag. The greatest online sports betting sites are always funded properly, and they invest more to hire competent software engineers.
Run away from unbelievable and hyper-competitive betting odds, the chances are just absurd. In many cases, phony services may use these fictitious betting odds to only rank higher on Google.
And we are saving the best for last, never rely on the word of someone without first doing your own investigation. Always check to see if anything suspicious is going on behind the scenes.
FAQ
What is a Sportsbook?
Sportsbook, or "bookie," is another term for sports betting sites. Someone or anything that takes bets from sports bettors on their own behalf. Bets are accepted on both sides of a sports event at the bookmaker's office. As previously stated, they're able to do this since there's an income disparity between the amount wagered and the amount won by the bettor.
Why do odds vary between different online sportsbooks?
Sports betting sites need to accept an equal number of bets in each market. It has already been stated that bookmakers must ensure a profit no matter the result. That is to say, when there is an imbalance in the betting market, the opposite side of that bet may be provided at a "discount".
Is a bookmaker the same as a sportsbook?
There is a sportsbook and a bookmaker. A sportsbook takes bets, whereas a bookmaker establishes what the odds are. Occasionally, these two firms collaborate under the same roof, but this is not the case all the time.
Is online sports betting legal in Canada?
When compared to what is authorized in the United States, sports betting is legal in Canada, but there are several regulations in place. Prior to August 2021, Canadians were only able to place wagers on parlay cards. In accordance with an amendment to the Criminal Code approved by Parliament, single-game betting will be legalized sports betting.
Is sports betting online really safe?
If you know the risks and know how to avoid them, online sports betting is risk-free. Placing real money wagers while online gambling includes some risk, there is no denying it. One of the most important things you can do to make sure you can safely do sports betting online is to join a trustworthy online betting site.
Last Updated on November 29, 2021
Related Posts