After a months-long hiatus caused by the pandemic, professional sporting events are finally back on track. The resuming of professional sporting events has also revived the interest in sports betting.
But while it is in itself an exciting and engaging activity, sports betting, as many experienced punters would tell you, requires basic understanding. And being able to read and calculate sports odds is right at the top of every 'introduction to betting' guide.
Our sports betting guide is aimed at those with little experience as we will provide a general overview of what sports betting odds are and briefly examine the main types of sports odds used by online sportsbooks.
Our primary focus, however, will be the relatively new trend of boosted, or enhanced odds. What are they, and where can you find them? Read on to find out.
Defining Sports Betting Odds
Understanding odds in sports betting is key to increasing your chances for a maximum payout and making more informed wagers. Before you can understand what an odds boost is, you need to be familiar with the way sports odds are presented.
Sports odds have two main functions: they can estimate the potential winnings and total payout and indicate which team is more likely to win. Simply, the higher the odds, the more unlikely it is for that team to win.
You can use various sports betting tools to calculate complex odds, but the process becomes pretty easy after you've placed a few bets. Hardened sports bettors usually require no odds calculators to estimate their winning potential on a given wager.
First, let's take a look at the odds formats found in online sportsbooks. There are three main types of sports odds: American or money line odds, decimal odds, and fractional odds.
American odds – American, or money line odds, are used mainly by sports punters in the U.S. The odds are represented as a number and a + (plus) or- (minus) symbol. The plus sign indicates the underdog, while the minus symbol is the favoured team/athlete.
American odds intended to show you how much you need to bet to win CA$100. For example, if one team has -150 odds while another +130, wagering CA$150 on the first team winning the game will potentially generate a CA$100 win. Wagering CA$100 on the underdog will potentially win you $130.
Decimal odds – Decimal odds are even simpler to understand than American odds. Most online sportsbooks in Europe use decimal odds. To calculate decimal odds, multiply your stake value by the odds value. Case in point, if one team is given 3.00 odds and the other 1.70, and you wager CA$70 on the underdog (the team with 3.00 odds), you stand to win CA$210.
If you wager the same amount on the favourite, your potential winnings are CA$119. If you have multiple different decimal odds on your ticket, you multiply all the odds between themselves, then multiply their combined value by the wager amount. For example, 1.70 x 1.65 x 2.10 x 4.30 comes to about 25, meaning wagering CA$100 x 25
Fractional odds – Fractional, or British odds, are represented as two digits separated by a hyphen, such as 1/4 or 3/1, 8/5, and so on, and are pronounced as 'four to one, 'three to one,' and 'eight to five,' respectively. Fractional odds denote how much you stand to win relative to your wager. So, for 1/4 odds, you win CA$1 for every CA$4 wagered, which comes to a CA$5 total payout.
For 3/1 odds, you win CA$3 for every CA$1 bet, for a total payout of CA$4 (amount won plus amount of your stake). If you wager, for instance, CA$20 at 3/1, you'll get a total payout of CA$80. For 8/5 odds, you get CA$8 for every CA$5 staked.
Fractional odds are a bit harder to learn if you're a newcomer to sports betting. However, you can use different odds calculators and converters to estimate your winnings, which should also be clearly shown on your bet slip.
What are Boosted Odds?
The wagering opportunities at sports betting sites are incredibly diverse, and odds boosts are the latest betting trend.
An odds boost is just what the name implies: improved odds that can considerably increase your potential payout.
Odds boosts differ from point spread betting, where bookies most often give only the underdog an imagined advantage over the favoured team. Boosted odds, on the other hand, can increase the potential payout across different sports betting markets.
Odds boosts increase the odds for a particular market or betting line, such as money line, over/under bets, handicap (or point spread), or even some prop bets.
Plainly put, an odds boost (or price boost) promotions are enhanced odds for a particular bet or betting market that are significantly higher than they would generally be.
Sports betting sites rely on what is colloquially referred to as the vigorish (vig) to run a successful business. The vig, or house edge, is a fee or commission a betting site takes for each wager in order to ensure profit. Boosted odds usually mean that the site has either lowered or completely eliminated the house edge to afford punters a chance for a bigger payout.
How Odds Boosts Work in Sports Betting
Odds boost promotion offers give sports bettors a chance for a bigger payout by creating improved odds for money line or prop bets on a given fixture.
Boosted odds can be offered for any sport – from NFL and NBA to tennis and European football league games. As we mentioned earlier, online sports betting sites and land-based bookies have a house edge (a.k.a. a vig, or juice) that ensures they earn money from every bet made, regardless of the outcome.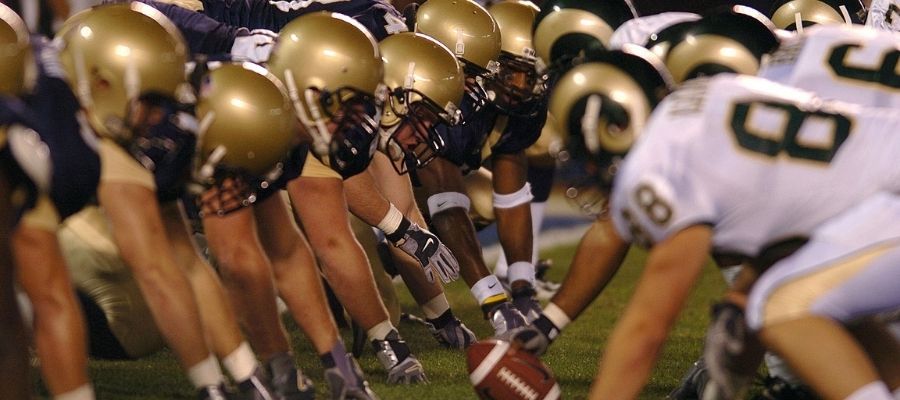 What an odds boost does is it decreases or completely removes the house edge, with the bookie renouncing part or the entirety of their profit in favour of the player's bet. The value of the odds boost can differ across different online bookies. On average, the enhanced odds add between 5% and 30% to the value of the original odds. However, some odds boost promotions can be double (or even more) the true odds.
For instance, if the original odds for a particular money line bet are +110, the boosted price can take the value of the odds up to +120, +130, or higher.
With decimal (or European) odds, if a strong side such as Real Madrid or Manchester City has 1.55 original odds of winning a game, an odds boost promotion can increase the odds for the favoured team up to 2.00, 2.30, even up to 3.00 or more, depending on the promotion and the bookie.
It's important to remember that odds boost promotions don't raise the prospects of winnings, rather the prospect of winning more. Betting on an underdog that has boosted money line odds does not make the underdog less likely to lose.
Where to Find Boosted Odds
Enhanced odds are mostly offered at sports betting sites, but online casinos that combine casino gambling and sports betting can also have boosted odds promotions.
Today, you can find odds boosts at almost any online bookie. Finding enhanced odds at online sportsbooks should be pretty simple as they are always prominently displayed. Find your preferred online bookie or casino with a sports section, open the sports betting menu and look for 'boosted' odds in the sports betting section.
Note that different bookies can refer to boosted odds in different ways. For example, the promotion can be listed as 'boosted odds,' 'enhanced odds,' 'price boost,' 'super odds,' or any other qualifier that indicates that a particular betting market has improved odds. Regardless of the designation, you should have no real trouble finding odds boosts regardless of the bookie.
Meanwhile, Sunday and Monday night football games at Caesars Sportsbook frequently feature boosted odds. Some of Caesars' odds boosts are even available for certain live fixtures.
Draftkings is another good site to check for odds boost promotions. Draftkings odds boosts are frequently provided for most major American sports leagues such as the NFL, NBA, and MLB.
Remember that knowing where to find odds boost promotions is as vital as knowing when to find them. Timing is everything for enhanced odds. For example, Fanduel sportsbook regularly provides daily odds boosts, whereas other bookies may promote futures boosted odds, such as, for instance, on a given team winning the championship.
Certain online sportsbooks only offer increased odds ahead of more important games or sporting events.
We recommend you follow the social media pages of sports betting sites like Draftkings, Caesars, Fanduel, and Fox Bet, as that is where they promote their exclusive odds boost promotions.
Some of these sports betting sites even provide special odds boosts. For example, DraftKings presently sportsbook has boosted odds for Tom Brady to log at least 4 touchdown passes in the game between the Buccaneers and Giants this Tuesday.
Terms and Conditions for Boosted Odds
Boosted odds are not your typical sports betting bonus, but they are nonetheless a sports promotion and, as such, are subject to specific terms and conditions.
Meeting the boosted odds terms is a must if you want your bet to count. Any deviation or breach of the promotion's terms can result in the promotion being voided.
Luckily, unlike the terms for regular sports bonuses and promotions, boosted odds terms are fewer and much easier to grasp. There are only a handful of terms that apply to enhanced odds promotions at almost every betting site. These are limits to the maximum bet amount, time limitations, restrictions on the number of times a boosted odds promotion can be used. Moreover, odds boosts can apply only to certain sports or sporting events, such as NBA or NFL play-offs or selected Champions League knockout stage fixtures.
Minimum and Maximum Bets
Most odds boosts are available for favoured teams that would otherwise have pretty low odds when competing with underdogs.
Therefore, online sportsbooks usually limit the maximum bet amount for boosted odds to avoid being overwhelmed with paying out winnings that players are sure to collect from placing high stakes on favoured teams. The minimum wagering limits can vary between bookies but are typically capped at about CA$5 or CA$10, while the max bet would be between CA$30 and CA$50.
Time Limit
Enhanced odds offers are available only for a short period before they expire. Some sites provide boosted odds within hours of the start of the event. Still, operators like DraftKings and FanDuel offer odds boost for different events daily. Generally, odds boosts are available only for a short period (no more than several hours) before the start of the game and during live games in some rare instances.
Rollover Requirement
In most cases, boosted odds do not have wagering, or rollover, requirements attached to them.
But to be sure, quickly go through the promo's terms and conditions or, if you deem it necessary, contact the site's customer service department for further help.
Tips for Further Boosting Your Enhanced Odds
There are not too many strategies to boost your already boosted odds.
If you want to squeeze out the maximum value from your odds boost promotion, simply play the maximum allowed bet, which should be no more than CA$50, seldom more.
You can also increase your maximum winning potential by adding an enhanced odds selection to your bet slip. But note that you cannot use more than one boosted odds selection per bet slip.
If you have more questions about anything related o enhanced sports odds, check our odds boosts FAQ section below.
Some Questions You May Have About Boosted Odds
How can I know an odds boost is worth it?
All betting markets with improved odds appeal to sports bettors, but it takes some experience to realize if the odds boost is worth the wager. This involves being able to estimate your potential win and the prospects of the outcome actually occurring. Let's turn to our Tom Brady example above. Brady currently has +475 boosted odds of completing at least 4+ TD (touchdown passes). Over the last 9 games, Brady has, on average, recorded 3-4 TD per game. Considering this statistic, we can conclude these are pretty decent boosted odds for the 44-year-old quarterback to record 4 TD passes.
What provinces are boosted odds available in?
Odds boosts are likely to be available in any country that allows legal online sports betting. In Canada, boosted odds are available in all provinces as each province allows online sports betting. The legal gambling age in Canada is 19, except for Quebec and Alberta, where it is 18.
Can I boost the odds on my bet on any type of game?
No. Boosted odds, while attractive, at first, are subject to many restrictions. This includes a limited number of sports or sporting events for which they are available.
Can I boost the odds on any bet I make?
Typically, odds boosts are only offered and available on specific betting markets, mainly on money line bets. Many props or over/under bets can also have boosted odds. In almost all cases, online sports betting sites do not allow boosted odds for multiple wagers, meaning a single odds boost promotion would usually be available per bet. Virtually all online bookies prohibit numerous bets on multiple different betting markets that have boosted odds. Also, when used in combination with other selections, bookies would get only one boosted odds listing on your bet slip.
Last Updated on November 29, 2021
Related Posts