Proposition bets – otherwise known as prop bets or props – are not new to the sports betting scene, but have experienced a recent boom in popularity.
The prop betting markets are now wider than ever, and hundreds of different betting sites offer a wide array of prop bets.
What makes prop bets fun is that they can include nearly anything.
For example, prop bets for an NFL game may include the coin toss, player and team milestones, or even the colour of the Gatorade bath for the winning coach. Among the very few bets excluded from being props are the moneyline, point spread and total.
Props will often revolve around counting stats – passing yards in football, number of steals in basketball, assists in soccer, etc.
Find out more about prop bets, their usage, all the different kinds of prop bets, and the best betting sites in Canada offering prop bets.
Prop Betting Odds, Tips And Advice
Prop markets are simple and flexible, and they've been attracting so many new punters to them recently. Props have lower betting limits and come with more uncertain odds, but they focus on specific aspects of a game, allowing more knowledgeable players to make more accurate predictions.
How To Bet On Prop Bets
Prop bets are offered by most online sportsbooks. You can navigate betting sites and easily find prop bet offers. Those with more than two betting options will have higher potential payouts, but also greater uncertainty, it's up to you if you want to pursue a safer or more adventurous wager. If you're betting on any performance props you can check recent games and stats to increase your chances of success.
How To Read Prop Odds
Prop odds may appear in fractional, decimal or American form. Most sites will offer all three types, so you can use the one you're most comfortable with. American and fraction odds indicate your winnings, while decimal odds tell you your payout.
Using Derivative Theory
Prop odds are sometimes derived from other markets, such as total over/under betting. Knowing this can help a punter make savvy betting moves.
As an example imagine a random CFL game with a total of 51.5. Let's say the quarterback on the favoured team has a passing prop of +300. That prop will have been derived from the game total.
If, in this hypothetical, something happens to the team's receiving corps, it is quickly reflected in the game and team totals, causing them to drop. The passing prop for the QB should follow suit but is slow to catch up. This is an opportunity for observant and informed punters to place a good value wager.
The Over Bias In Prop Bets
Betting markets show us a clear bias for overs versus unders. The reason for this could be many things but it doesn't matter – a bettor simply needs to be aware of the bias and how it gives an opportunity for higher value bets on unders.
The Best Things About Prop Bets
Props are best for smaller wagers and riskier play styles. They give players a greater opportunity to shop around, as with props the odds will vary much more significantly between sportsbooks. If you are looking for a win, betting props might treat you well, as they certainly offer plenty a seasoned gambler could take advantage of.
Handicapping Your Prop Bets
Handicapping props is no different than doing so with other bets. Noticing new information that will cause an influx of bettors to rally one way can give you an edge and let you place your bet earlier, extracting higher value. This is why it's crucial to follow sports and betting news.
Prop Bets vs Futures
Prop bets and futures differ in that props focus on activities of individuals and events during the game, while futures are concerned with long-term goals, like which team will win the Super Bowl.
Prop Bet Examples & Types
Prop bets can be placed on virtually anything and this gives them tremendous variety. However, more generally, they can be classified into 4 types.
Player Props
Player props are tied to performance, making them easy to track and handicap.  An example of a player performance bet is Patrick Mahomes' passing yard prop.
Game Props
Game props are similar to player odds and are made regarding the performance of an entire team. They encompass a number of outcomes not directly related to the final score. An example is betting on how many points are scored in the second half of a game.
Novelty/Exotic Props
Players will get a chance to bet on novelty props only during big sporting events, such as the Super Bowl. Novelty props do not take place within the game and can be about a multitude of things such as clothing worn, things that will be said about players, how long the national anthem will be sung for, and similar peripheral occurrences.
Making A Live Proposition Bet
Live betting is an increasingly popular form of sports betting. In-play proposition bets give you opportunities to bet on many things, like the next touchdown, the result of the next drive, or the next play conducted. In-play bets move quickly and dynamically.
How Do Prop Bet Markets Work?
Prop markets are derivative, meaning numbers offered on them are derived from another market. Some props derive from the game odds and totals. With line movement on general bets, we can expect similar movement from some props
Markets tend to not be released until right before a game. The Super Bowl is again an exclusion, offering prop bets weeks in advance.
Other Forces Affecting Prop Bet Markets
Markets will mostly be affected by performance and stats. This can help observant punters achieve a win. Player injuries, team lineups and coaching strategies should be closely monitored as they will affect the market. Experienced punters already know to follow betting news to spot any potential odds change and opportunity for them to place a favourable wager.
Which Sports Are Best For Prop Bets?
Prop bets work best for sports with multiple counting stats. This gives more variety in the prop bets you can place. The number of goals a player or team will score, for example, offers lots of betting options, and ideally, you want a good amount of similar game stats to wager on.
Football Prop Bets
During any big sporting event, online sportsbooks will look to capitalize on the interest and offer all sorts of prop bets. When it comes to football games, both player and game props are popular bets to make. These mainly include passing, rushing, and receiving totals, first touchdown, longest field goal, or first team to reach 20 points.
Basketball Prop Bets
Basketball props will often involve the number of points scored, but can also be on assists or rebounds. Prop bets placed in this sport will involve very few outside influences, allowing you to focus on a single player's game performance rather than the final outcome of the match.
Baseball Prop Bets
Baseball can provide punters with numerous statistics and metrics to go off of. Thus, baseball props can be an opportunity to use one's experience and a firm grasp of the game as a strong advantage.
Hockey Prop Bets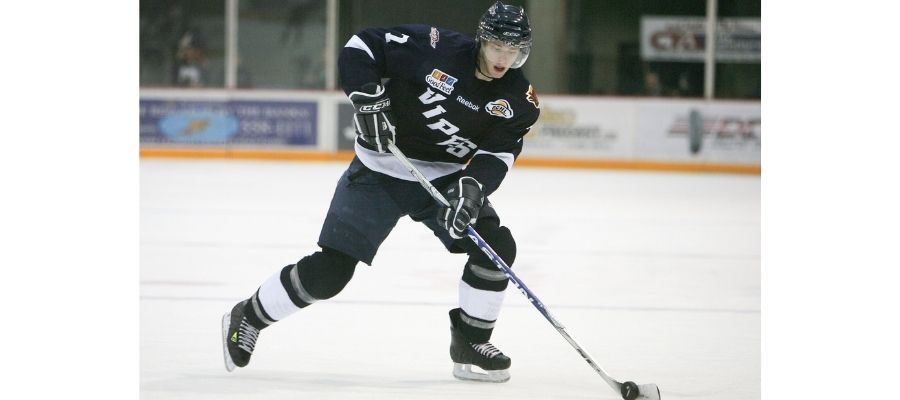 While hockey isn't the most popular sport for prop betting, the NHL still offers punters some prop bets. You'll mainly see player prop bets regarding a player's points, goals, or assists.
You can also find the player vs player line bets, where you're expected to determine the player with the most points, goals and assists combined.
Soccer Prop Bets
Soccer is extremely popular so, of course, sportsbooks offer a large number of prop betting options, from player to team props and live betting. Similar to baseball, prude decisions can be made when betting on soccer props.
CFL Prop Bets
The CFL will offer similar prop bets as other football leagues. Most noticeable are the player and team predictions, such as Most Outstanding Player, Receiving Yards Leader, first touchdown, etc.
FAQ
Should I bet props?
Punters who want to make money, and have or don't mind having modest spending funds, should try to bet props.
But if you enjoy big wagers stick with the usual, as prop bets usually have low betting limits.
Do prop bets PUSH?
Prop bets do not rely on the outcome of a game. Unlike point spreads and over/under wagers, most prop bets have a winner and a loser and cannot result in a PUSH.
Where is the best place to make prop bets?
Any good online sportsbook should offer its patrons props. First, make sure the sites you are using are legal. From here you can shop around the prop market for the best odds.
Why was my prop bet cancelled?
A sportsbook may cancel your bet for a couple of different reasons such as betting on incorrectly posted odds or betting on a game that was cancelled. Contact the sportsbook's help center for further information.
Last Updated on November 29, 2021
Related Posts