Gambling activities, whether online or at land-based casinos, are in high demand today more than ever.
Despite the growing popularity of online gambling, the gambling laws of each country are a tad complicated – and Canada is no exception.
Online gambling in Canada is a huge thing. Our claim is backed up by a forecast by Statistics Canada, which says that over 65% of the legal population will have placed a bet at an online casino within the following year.
Despite the gambling laws, the truth is, online casinos in Canada are popular; they are just not Canadian, or so to say.
If you like online gambling and currently reside in Canadian territory, you should be familiar with the Canadian gambling laws.
We've covered the part of Canadian law that is important for both Canadian players and online casino owners.
Legal Status of Online Gambling in Canada
The government of Canada had decided to restructure the gambling regulation by changing the Criminal Code in the 1970s. In fact, horse racing bets were made one of the first legal gambling activities on the territory of Canada. In 1985, gambling machines were made legal as well.
However, instead of carrying it out throughout the whole country, the decision was made to allow each province to have its own regulating body that oversees gaming legislation.
The decision of the Canadian government has stayed the same over the years, with each province regulating online gambling laws regarding online gambling, sports betting, and other gambling deeds.
The federal government does oversee the provincial governments with the help of the Canadian Gaming Commission, which is responsible for everything related to gambling.
The Canadian Gaming Commission's responsibilities include communicating with the Canadian government, media, and Canadian citizens.
Moreover, gambling operations bring in a lot of money for the authorities. The lottery, for example, produces revenue for other organizations, such as religious organizations or charitable events.
The income is now regulated by provincial legislation, enabling online gaming to contribute to the overall business.
Five Key Points You Need to Know!
In order to get the hang of Canadian laws, you need to understand how the country's legislation works.
These are the five key points you need to know as Canadian players:
The Federal law regarding online gambling and online casinos doesn't forbid Canadian players to gamble online.
Each province has its own provincial law, which might be more restrictive than federal law in some cases. Make sure to check the regulations of your province and be on the safe side of things.
Every province has a different legal gambling age. One should make sure to check the legal gambling age of their province before taking part in any online gambling activities.
Land-based casinos, online gambling websites, sports betting, and lottery games are all regulated differently. Make sure to stay in line with the provincial gaming authorities.
Finally, instead of diving into some legal risk, you should always ask for legal advice if you have trouble understanding what is legal and what isn't.
If you're looking for a straightforward answer to is online wagering legal in Canada, the answer is most likely yes. At least if you're a player. There are hundreds of online gaming sites that accept players from Canada.
However, if you want to own an online gaming site, things are different. We'd advise you to carefully look into the Canadian gambling laws before you make any further decisions.
Gambling Laws in Canada
The Criminal Code of Canada is a piece of legislation that defines what constitutes unlawful gambling inside the nation's boundaries. Currently, provinces have the license to control, oversee, and award permits to specific gambling platforms, including online casinos.
In essence, Canada's Criminal Code considers betting and other gaming activities to be prohibited, except if they fall under one of the Code's particular outliers.
Part VII of the Code contains laws that restrict betting activities in the country. Section 207 has a few exclusions. Nevertheless, the issue is a little more complicated because provincial governments have the authority to establish and oversee lottery and online gambling.
Canada's Criminal Code affects a wide variety of illegal gambling violations, out of which these prevail:
Section 201: There are several violations in this category, but the most prevalent is maintaining a common gambling site or sports betting house.
Section 202: Unlawful gambling, book-making, and pool-selling are all addressed under this section.
Section 206: Violations concerning lottery and other games of chance.
Section 209: Committing fraud at games of chance to scam the client or the establishment.
The aforementioned charges were reclassified as "severe offences" in the Criminal Code in July of 2010.
Luckily for online gambling enthusiasts, online gambling is frequently referred to as a "grey area."
The practice of gambling online is not prohibited under Canadian law. Still, it does need the gambling site to be regulated or operated by a provincial government in order to be considered lawful.
That being said, Internet gambling is allowed; you just have to make sure you're registering at a licensed and regulated site.
Money Transactions at Legal Online Casinos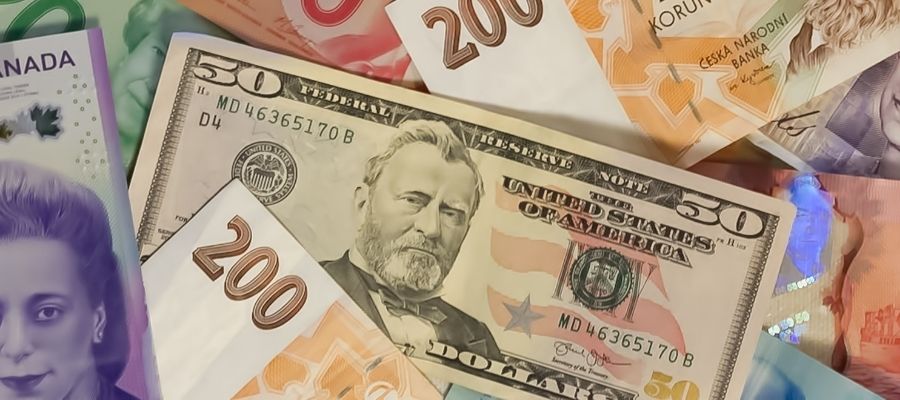 We've arrived at the fun part – the accepted payment methods at the best online gambling sites.
If you already have an online account, you can find the available banking methods at the online casino under Cashier.
However, if you still haven't joined an online casino site, you might want to look into the accepted payment methods first.
First thing first, the payment method you wish to use has to be proven safe. This should go without saying, as you wouldn't want to entrust your funds and banking details to some unsafe payment method.
When it comes to Canadian players, they prefer to deposit money at online casinos using either one of the following:
Visa
MasterCard
Citadel
PaySafeCard
iDebit
Instadebit
Interac
Certain casinos offer far more payment methods than the ones already mentioned. If you have a preferred payment method, you should look for an online casino that will enable you to use it.
Naturally, the payment method shouldn't be your only criteria while choosing an online casino to register at. You shouldn't forget that the online casinos you wager at have to be properly licenced and regulated.
Moreover, some payment methods make you eligible for the Welcome Bonus of the online sportsbooks, while others don't.
You might want to consider using a different payment method, so you could get some bonus funds to play your favourite online casino games.
Finally, you should keep in mind that most online casinos would ask you to use the same payment method to cash out your casino winnings as the method you've used to deposit funds at your online account.
Provincial Jurisdiction
Depending on the territory you live in, you should follow the provincial gambling legislation.
Following are all Canadian jurisdictions, with their legal gambling age and legal restrictions regarding online gambling in Canada:
Ontario: The legal gambling age is 19. Land-based casinos, slot machines, horse racing, parlay sports betting, lottery, and charitable gaming such as casual raffles and bingo are allowed.
Quebec: The legal gambling age is 18. Quebec legalized games of chance in 1970, and you'll find the following gambling activities available: casinos, horse racing, lottery, parlay sports betting, video lottery terminals, bingo, and charitable gaming. The residents of Quebec can join any online casino that accepts Canadian players, including Espacejeux, which is a government-owned online gambling site.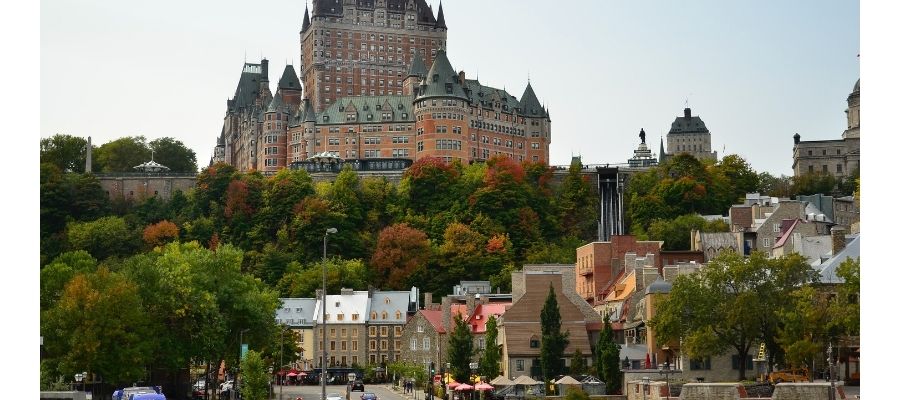 Nova Scotia: The legal gambling age is 19. While the province doesn't have any online gambling sites on their own, the residents are allowed to join offshore online casinos. Lottery and charitable gaming, land-based casinos, sports betting, horse racing, and video lottery terminals are allowed too.
New Brunswick: The legal gambling age is 19. Video lottery terminals, casinos, horse racing, sports betting, lottery, and charitable gaming are considered legal in New Brunswick. Even though the province has debated opening one of their own, Canadian punters are allowed to join offshore casinos.
Manitoba: The legal betting age is 18. Players can join the state-owned casino or choose any of the available offshore operators. Land-based casinos, horse racing, lottery, charitable gaming, sports betting, and video lottery terminals are also allowed.
British Columbia: The legal betting age is 19. Online gambling, charitable gaming, sports betting, horse racing, and lottery are allowed for all legal residents or visitors of British Columbia.
Prince Edward Island: The legal gambling age is 19. Sportsbetting, lottery, horse racing, charitable games, online gaming, and casinos are legal.
Newfoundland and Labrador: The legal wagering age is 19. Charitable gaming, horse racing, video lottery terminals, lottery, online gaming, and sports betting is allowed.
Saskatchewan: The legal wagering age is 19. Charitable gaming, horse racing, video lottery terminals, lottery, online gambling, and sports betting is allowed.
Alberta: The legal betting age is 18. Horse racing, video lottery terminals, sporting events, casinos, online gambling, lottery, and charitable gaming are allowed. What's interesting about Alberta is that online gambling at online casinos and sportsbooks has zero limitations.
Online Casino Account Restrictions
Throughout the country, online gambling is considered to be legal if you're a punter.
However, the provinces leave it up to the players to find online casinos that are willing to accept them.
The only restriction imposed by the country is that the casino has to be licensed and regulated by a proper gambling commission.
That being said, you should look for the online casino hub that will have all your favourite casino games available. Whether you're into video poker, live casino games, slot games, online poker rooms, table games, or any other casino gaming machines – find a specialized and regulated online casino, and you'll be good to go.
However, when it comes to online sportsbooks, things are a bit more complicated. Canadians aren't allowed to place any single sports bet. However, parlays are legally allowed. That means that you can combine a few matches and multiple betting types. Moreover, sportsbooks have lower max caps for Canadian punters, meaning they cannot win more than a predefined amount.
Nevertheless, the online casino restrictions depend on each individual casino.
Regulators and Gaming Authorities
Aside from the Canadian Gaming Commission overseeing the gambling activities within the countries, there are other online betting authorities that are well respected in the gambling community.
The Malta Gaming Authority and the UK Gambling Commission are some of the most trusted licenses for Canadian gamblers. Nevertheless, if you decide to sign up at a casino with a Curacao license, for example, you won't have any legal issues either.
One territory of Canada has their own gaming commission – the Kahnawake Gaming Commission.
The Kahnawake Gaming Commission
The Kahnawake Gaming Commission is a unique gaming supervisory organization with the authority and obligation to grant licenses and supervise a variety of online casinos, online table games such as online poker rooms, and sports betting websites. Three ground poker facilities in Quebec's Mohawk Territory of Kahnawake have also been placed under the Kahnawake Gaming Commission's jurisdiction.
In fact, the Kahnawake Mohawk Nation is the only territory allowed to provide its own casino website.
The Kahnawake Gaming Commission is in charge of issuing legitimate licenses to online poker and casino operators, as well as sportsbook gaming companies.
Fair gambling, guaranteed rewards, and a territorial link is among the authority's working principles.
Future Legal Developments
Up till today, Canada is one of the most legally free gambling countries worldwide.
Except for the restriction of owning an online casino in their territory, with the exception of the Mohawk territory, almost every other gambling activity is allowed.
The future plans hold opening some own-based Canadian online casinos and possibly allowing single sports bets.
However, all of the above is only speculation. Therefore, we can only wait and see what the future holds for Canadian punters.
Legal Online Casinos in Canada
Aside from the online casino owned by the Kahnawake Mohawk Nation, there are no other legal online casinos in Canada.
This doesn't mean that there aren't any legal online casinos, but they are not Canadian-owned ones.
In fact, many of the online casinos that players can sign up at are legal, except the country doesn't have any regulatory body to oversee them.
Offshore Sites a Click Away
There are countless offshore sites that accept Canadian punters.
Better said, they don't only accept, but there are offshore online casinos specially tailored to the needs of Canadian gamblers.
For instance, some casinos have prepared exclusive Welcome Bonus promotions for Canadian gamblers. Moreover, Canadians can enjoy Canadian-themed slot games as well!
Another example is that many offshore casinos have made available multiple Canadian payment methods. One is PaySafeCard, which enables you to withdraw your casino winnings by using an electronic voucher instead of your full banking details.
Many Canadian gamblers prefer using e-wallets while cashing out their casino winnings for better safety measures.
Speaking of casino winnings, Canada hasn't imposed any taxes on the winnings that come from online casinos. The only exception is if you're a professional gambler. In that case only, you would have to pay taxes to the country.
Nevertheless, even though there are multiple offshore gambling websites that are a click away, one should never forget to gamble responsibly. Canada is a country that has allowed online gambling for recreational purposes. That being said, if you feel like you're struggling with gambling addiction, you should not hesitate to ask for professional help.
Finally, the best online gambling sites will allow you to enjoy all of the above. Properly licensed and registered site with fair terms and conditions, multiple available payment methods, top-tier game titles, a gamble responsibly policy, and quality customer service!
FAQ
Can you bet online in Canada?
Yes! You can bet online in Canada. You can play real money casino games and place sports wagers, as long as you are a part of a regulated and licensed online casino. However, you should check the legal implications and the allowed gambling age of the province you reside in.
Can a US citizen do online gaming in Canada?
No. US citizens cannot gamble online in Canada. However, they can gamble in Canada's land-based gambling venues.
Is Online Sports Betting Legal in Canada?
Yes, online sports betting is legal in Canada. However, one cannot bet on a single match. When it comes to sports betting, parlays are the only legal sports gambling activity. While Canadians cannot wager on a single match, they can place a bet on multiple sports events simultaneously.
Last Updated on November 24, 2021
Related Posts